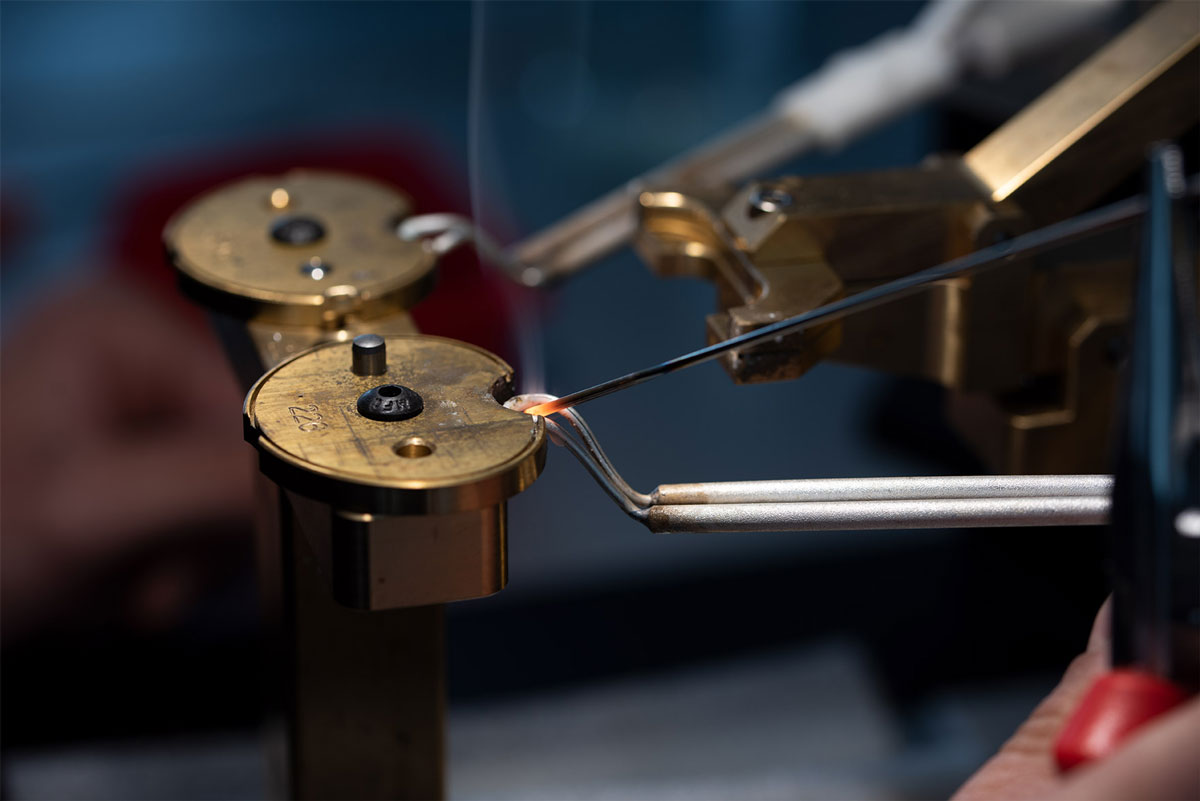 You can hear the quiet, steady humming of the machinery as a young man feeds a delicate metal wire into the tool in front of him. Focused intently, he applies the solder to the glowing metal. A sizzling sound follows, and the fumes rise into the air. He carefully removes the metal part from the tool, leans back, and inspects it thoroughly. Perfection.
Such meticulousness takes time. And while most production facilities would cut corners here, this is the kind of time that Lunor Manufaktur Gesellschaft—or LUMAG for short—gladly takes. In their facility in the Black Forest, a poster on the wall says "We love what we do and improve what's already perfect." "That's our company motto," explains LUMAG CEO Simon Dietzfelbinger. You can tell he means it. Everything here has its place; every tool is neatly stored, every workstation clearly labeled.
"To live up to our high quality standards, we need everything here to be tidy. Our work requires utmost precision to turn out the same exact results every time." These high expectations caused many a headache in the early stages of LUMAG. "We knew that starting a glasses manufacturing company would be tricky, but only after taking our first steps did we realize how difficult the path to series production would actually be."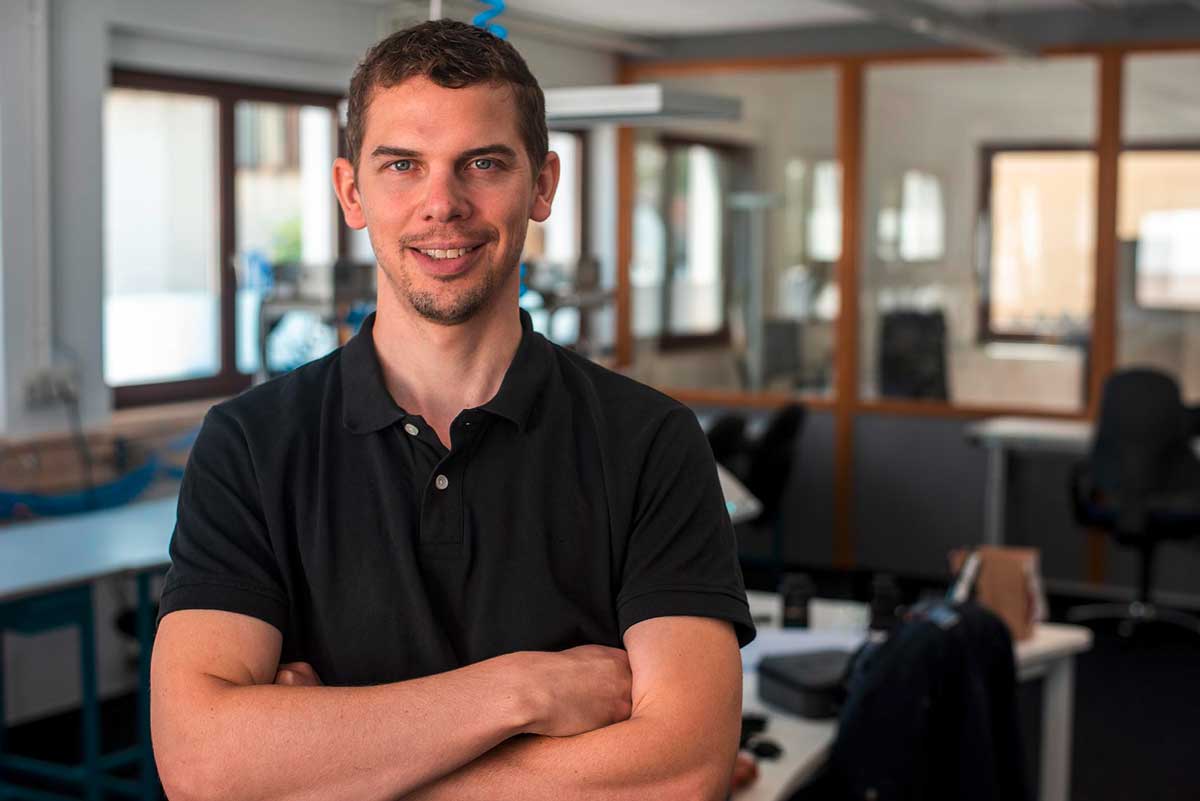 LUMAG eyewear manufactory – the next step
Lunor has valued craftsmanship and quality in glasses manufacturing since it was established back in 1991. That's why Lunor frames have always been made exclusively in select production facilities, where they are subject to strict processing and quality criteria. "Of course, when you work with suppliers, you also need to coordinate a long production chain. While we've never had any serious problems, there's always a risk in terms of quality and supplier loyalty that we have no control over," explains Michael Fux, CEO of the Lunor AG family business. "So taking the production into our own hands as a glasses manufacturer was a logical next step."
Fux mulled over the idea for several years before it matured into a tangible concept. In May of 2018, he and his long-time friend, LUMAG CEO Dietzfelbinger, made this idea a reality with the foundation of Lunor Manufaktur Gesellschaft: a glasses manufacturer specializing in the production of glasses that bear an extraordinarily high degree of quality.
For each individual soldering joint, a special tool first had to be conceived, designed, and then produced with utmost precision. There isn't room for even a millimeter of deviation when it comes to a piece of work as delicate as a pair of glasses. The production of the tools alone is a time-consuming process that demands great patience. Fortunately, with Peter Leoni, LUMAG had a pioneer in glasses manufacturing at its side. The 78-year-old's wisdom has been a major asset to the company. "What an incredible privilege it is to have him on board. As a trained steel engraver, Mr. Leoni possesses a wealth of experience like no other in the industry," says Dietzfelbinger. A key challenge of the traditional craft of glasses manufacturing lies in building on existing knowledge and skills, and passing them down to the next generation. Leoni's contribution in this regard is indispensable.
The most famous Lunor model is manufactured in LUMAG
The Lunor Classic Rund—a model with a long history at Lunor—is currently being produced at LUMAG. Among its wearers was Steve Jobs, who made waves with the glasses for 14 whole years.
"There were essentially two main reasons to produce the Classic Rund in our own facilities: Firstly, centralizing the production of one of our most popular models was a matter of honor. Secondly, a rimless model would simplify the tool construction process, meaning a lower barrier to entry. It also made the most sense to start with a model with fewer solder joints in terms of training staff," Dietzfelbinger explains.
But while the rimless Classic Rund is remarkably light and understated, it quickly became clear just how complex the production of a model as puristic as this really is. Over a period of several months, tools were built, production steps perfected, countless load tests conducted, and materials and processes refined. The model went into series production in early 2020, with batches being regularly delivered ever since.
The new LUMAG glasses are available in the 2020 collection. Wearers can be sure that the four-person operation in the northern Black Forest put ample time and attention to detail into their glasses. Dietzfelbinger sees it like this: "We want to do our part in producing fair, sustainable, and German-made products with a level of craftsmanship that allows them to withstand many long years."
For more information visit lumag.net
Share: