Sustainability and environmental protection are increasingly becoming the focus of attention. More and more people are considering the environment in their actions and consumer behavior. This ranges from leading zero-waste lifestyles to minimizing one's carbon footprint as much as possible.
As many ways as there are to protect the environment, we at Lunor are already well positioned in terms of sustainability. In the Sustainability@Lunor series, we will be demonstrating our commitment in three parts, starting with our headquarters in the Black Forest. Then, in part 2, we will explain how we have managed to make all of our operations climate-neutral. In part 3, we will address the topics of plastic and waste avoidance.
Climate protection has become a hot topic in recent years. We welcome this development. After all, there's no better "trend" than looking after the environment. We would be delighted to see others follow in Lunor's footsteps in doing their part to protect the environment.
To see why Lunor AG gives priority to being environmentally friendly, you have to go back 40 years—a good 10 years before Lunor was founded in Stuttgart.
Avoidance is the key
Back in the '80s, current Lunor AG CEO Ulrich Fux was an active supporting member of the environmental organization Greenpeace. He is the driving force behind climate protection at Lunor and sees it as a significant aspect of corporate responsibility. You could say he bleeds green. His commitment in this area rubbed off on his family and employees.
Avoidance is the key to sustainability. This means avoiding waste, plastic, paper, CO2 and other pollutants. When it became clear that Lunor would have to acquire a new building to keep up with its growth, the company saw a major opportunity. The idea was to plan and fit the new headquarters in a way that would be in harmony with the environment, to create a building that is as self-sufficient and that avoids CO2 emissions, energy waste and pollutants as much as possible.
Together with a team of experienced architects and other partners, a pioneering building project was realized:
Electricity is generated via roof-mounted solar panels with a peak power rating of 69 kW. Its optimal positioning, in combination with a battery storage system, allows the buildings energy needs for the year to be covered. This includes powering the computers and lights, right down to the coffee maker.
The electric car charging station in the company parking lot is also solar-powered. It is currently being used for three electric cars. Lunor allows all of its employees to charge their electric cars for free.
The building's heating and air-conditioning system uses geothermal energy. This keeps the office pleasantly cool in the summer and warm and cozy in the winter, heating or cooling the rooms accordingly with little energy expenditure.
A further element of our environmentally friendly heating and air conditioning is concrete core activation. This involves using the floor to store thermal energy and cool or heat the office.
All of the window panes of the all-round glass facade are triple-glazed.
Any additional electricity required is renewable and 100% CO2-neutral.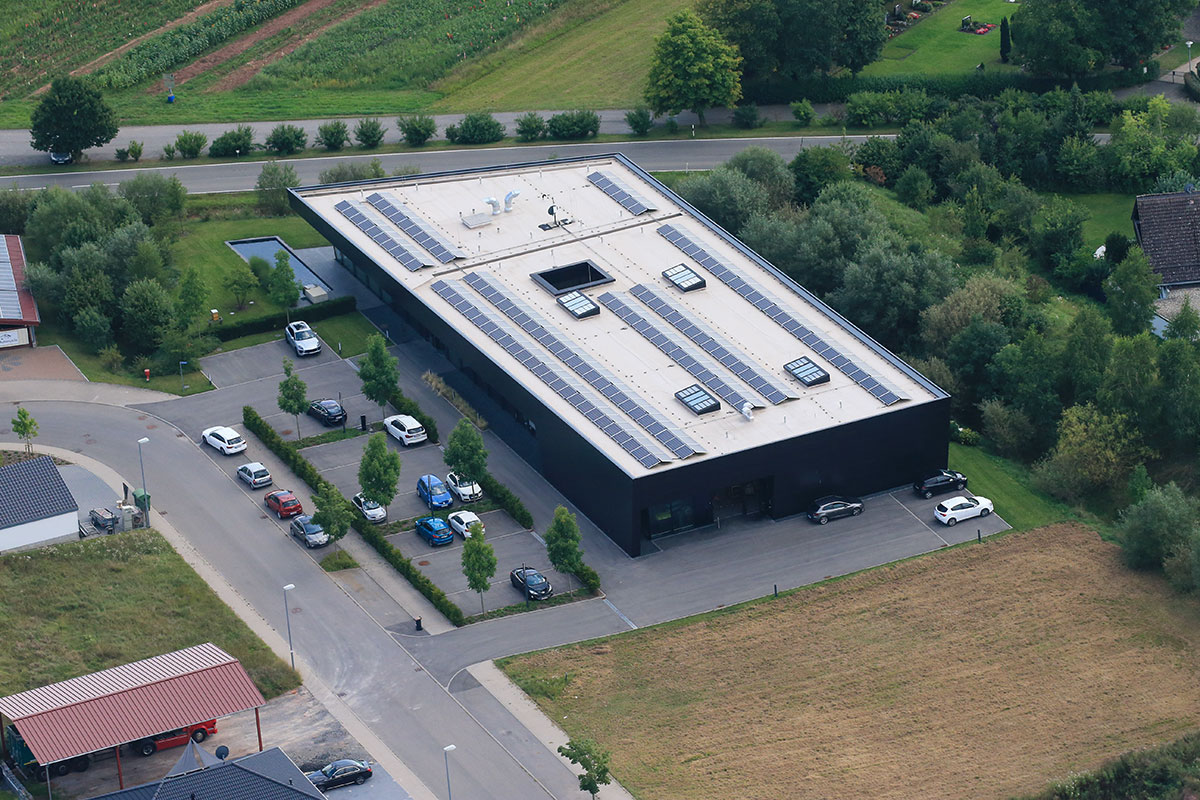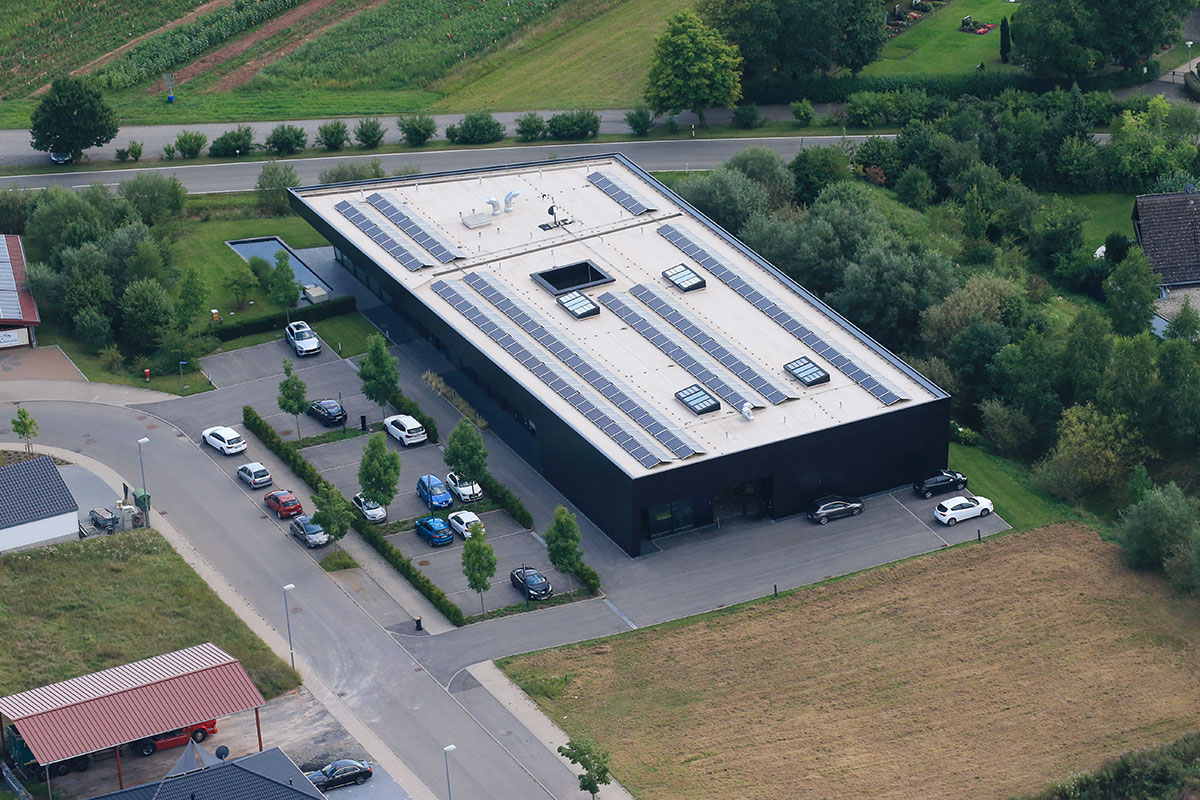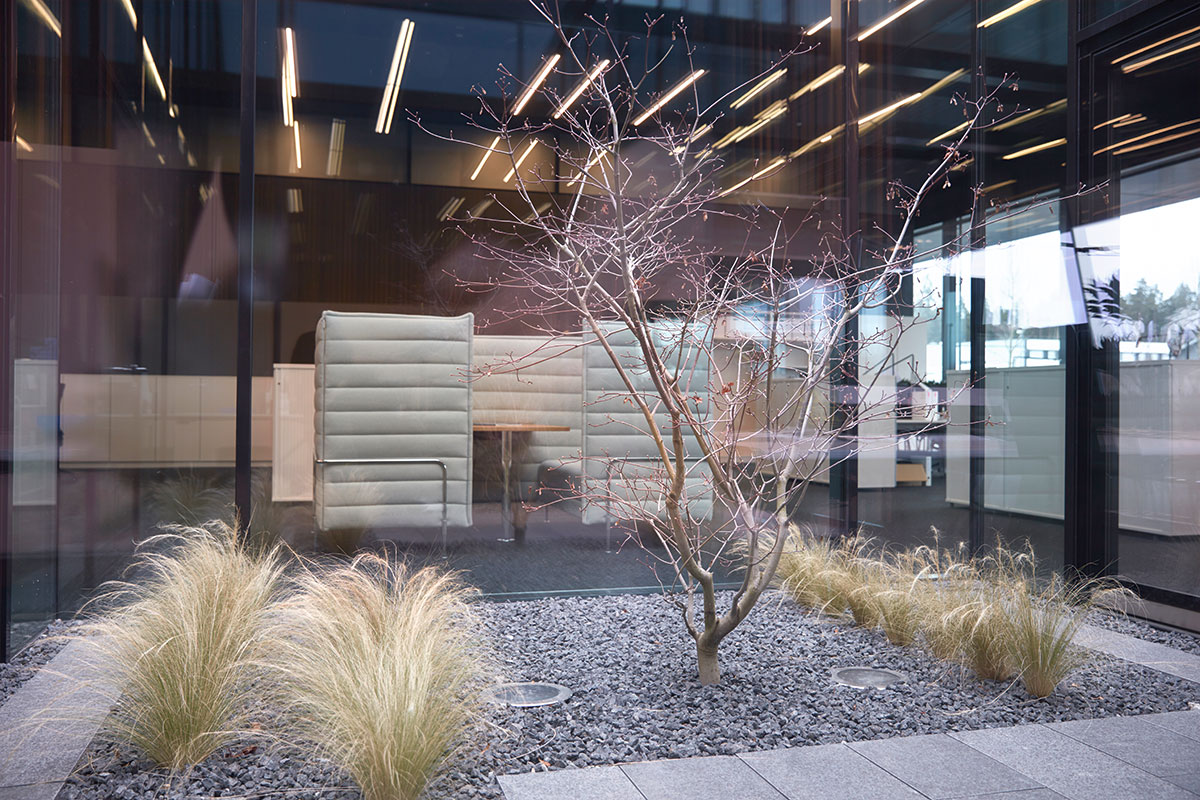 Our actions have consequences— both positive and negative
Lunor's headquarters are nestled in the Black Forest, and the cafeteria and terrace offer a wide-open view of a nature reserve. With the building's nearly three-meter-high, all-round glass facade, you get the feeling that you are right in the middle of the wilderness. Our employees are regularly visited by the birds, foxes and martens outside. Surrounded by so much nature, it becomes clear that we are all part of this planet and that our actions have consequences—both positive and negative.
Did you know that…

…every pair of Lunor glasses is produced under fair working conditions? Most of the glasses are made in southern Germany by family businesses, some of which are just 30 kilometers from our headquarters. Only our titanium models are made elsewhere. For these glasses, we rely on the local craftsmanship found in a small prefecture in Japan. Before we work with a supplier, we visit the production facilities first to ensure fair working conditions are in place.
And Lunor is committed to something else: since 2018, the Lunor company grounds have been home to a bee colony. The 50,000 bustling bugs are among our hardest workers.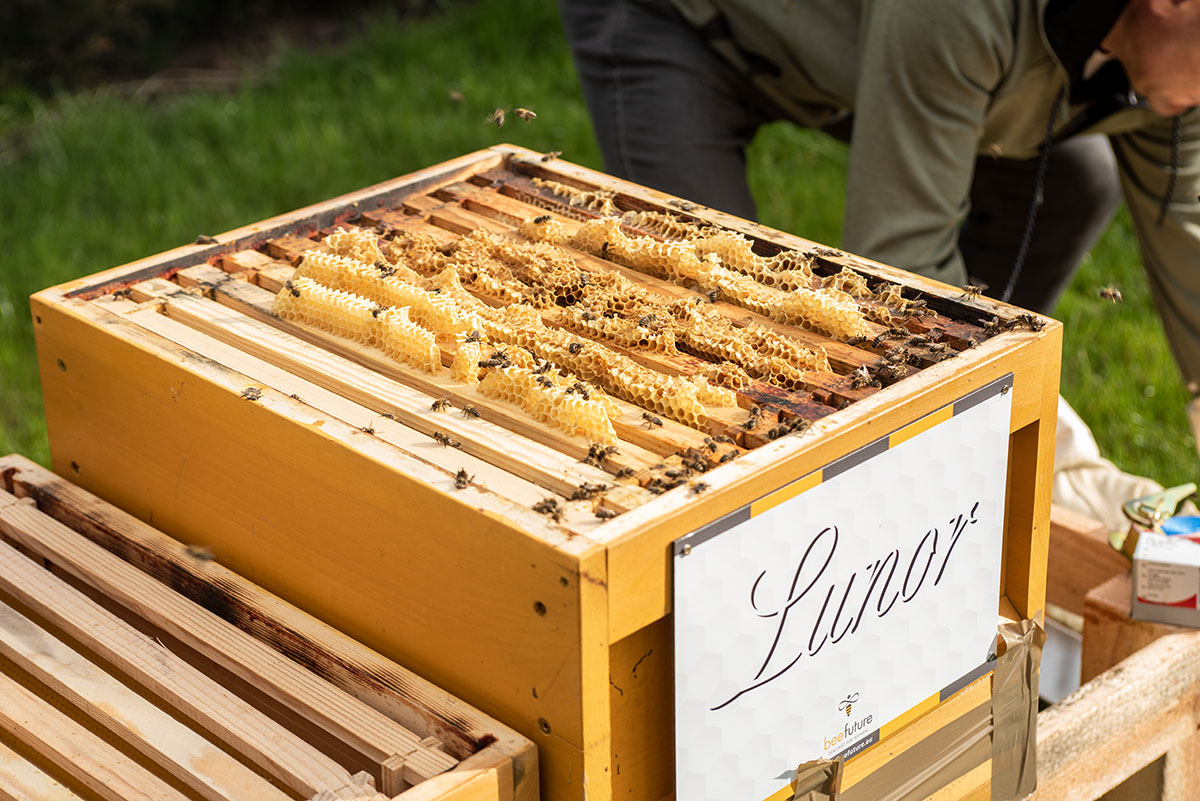 The 50,000 bustling bugs are among our hardest workers. When it's warm enough, they put in overtime buzzing around the nature reserve and the Black Forest firs—even on weekends. Lunor keeps these bees together with Beefuture, then, in autumn, our staff is treated to a jar of our own honey. Even though this is just a small contribution, it shows our commitment to biodiversity and our ecosystems.
Share: