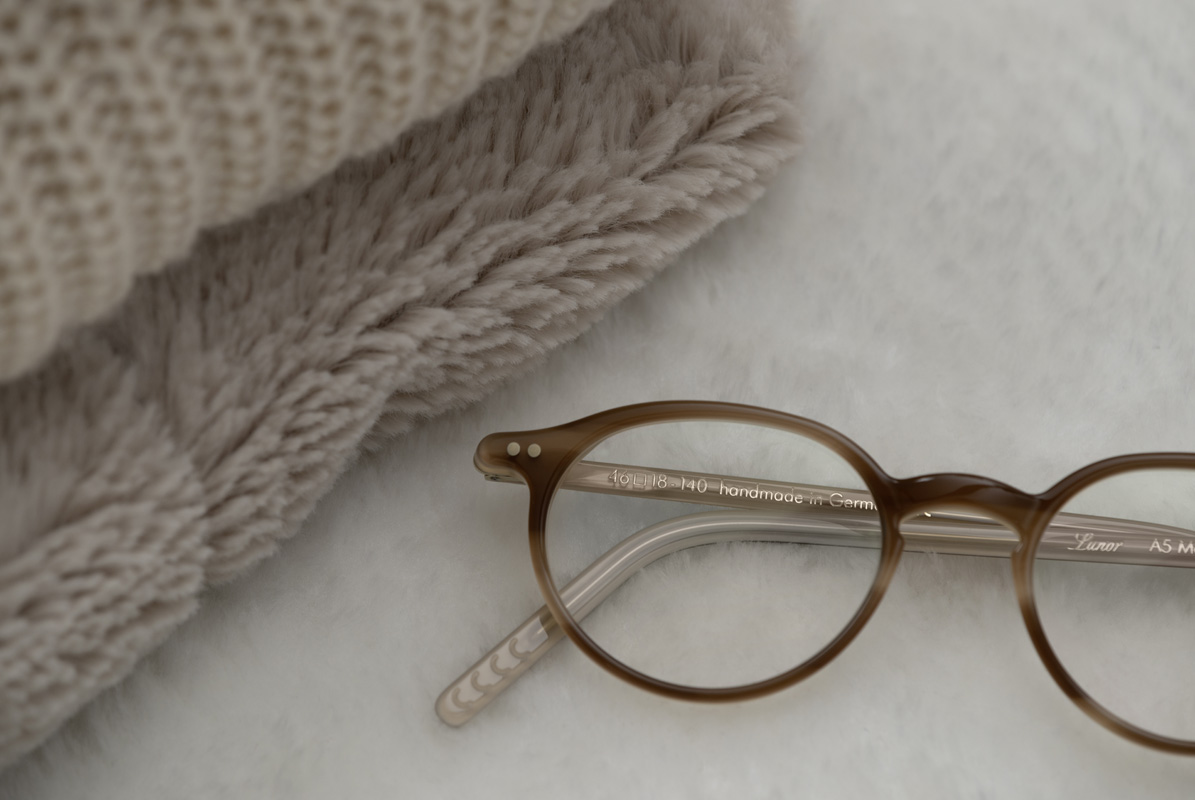 The days are getting shorter, pumpkin soup is on the menu, and the scents of cinnamon and cookie dough are already wafting through the air. There is no time of year more magical than colorful fall and the winter's days leading up to Christmas. We make ourselves cozy at home, snuggle up with our loved ones, and dig out our mothballed winter clothing from the back of the closet. This is the time when we yearn for warm colors, soft fabrics, and comfy fits. We have put together the eyewear must-haves for the winter to match. Discover the best glasses for the winter.
Warm colors, subtle patterns Havana frames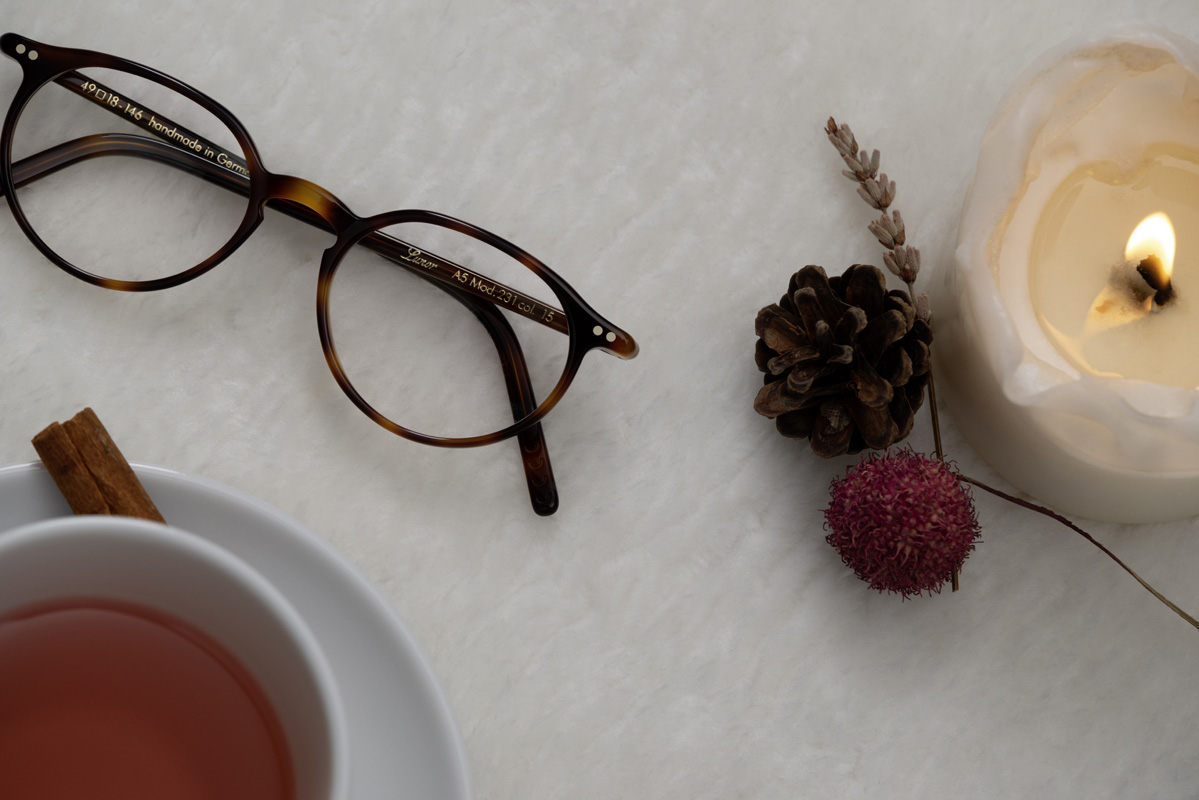 The havana pattern is a true evergreen in the world of glasses frames. The pattern lends it a discreet and restrained look without being boring or too stark on the face of its wearer. In winter, we yearn for warm hues in particular, like the color "havana spotted" of the timeless LUNOR A5 231 frames.
Glasses for the winter: two-tone titanium frames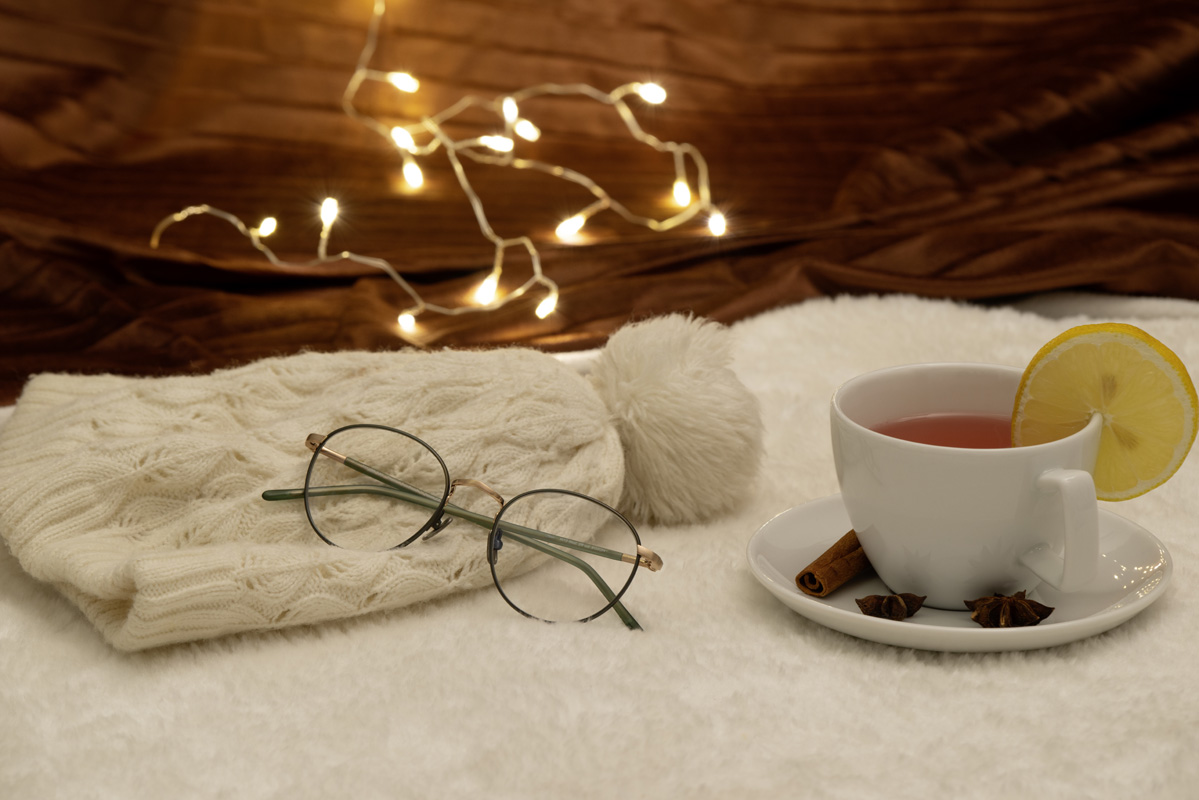 When a cold wind is rattling around outside, we are all set for a walk through flurries of snow with durable yet feather-light titanium frames. The LUNOR M10 offers particular comfort with its supple temples coated in acetate. The frames combine natural green with rose-gold titanium elements.
Winter tip: Whether you have prescription glasses, sunglasses, or ski goggles, use an antifogging cloth in winter to ensure that you always have a clear view.
Horn-effect acetate frames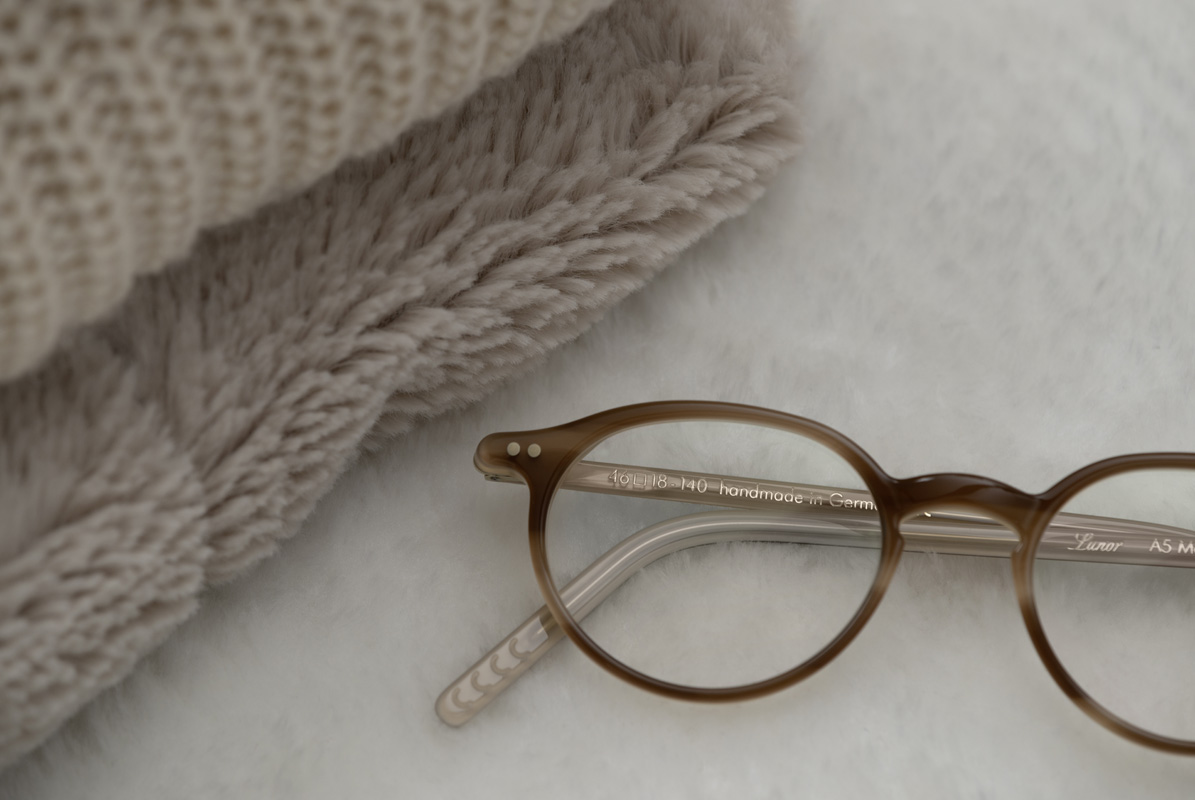 Horn frames are experiencing a true revival and represent naturalness, warmth, and the highest quality. Accordingly, genuine natural horn is expensive. But if you value handmade quality from Germany and love the horn look, the LUNOR A5 215 in the color "light brown horn" is the perfect companion for fall and winter. The soft brown looks great paired with cuddly woolen knits and fleece sweaters.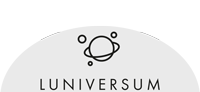 These Lunor frames are perfect for winter but as with all Lunor glasses, they are made to last for many years. To guarantee this, all Lunor frames are made by hand by experienced glasses makers. We use only the best materials and components we have developed in-house. All designs are timeless and won't go out of fashion. Wearing your frames for many years is good not just for your wallet, but also the environment.
Share: