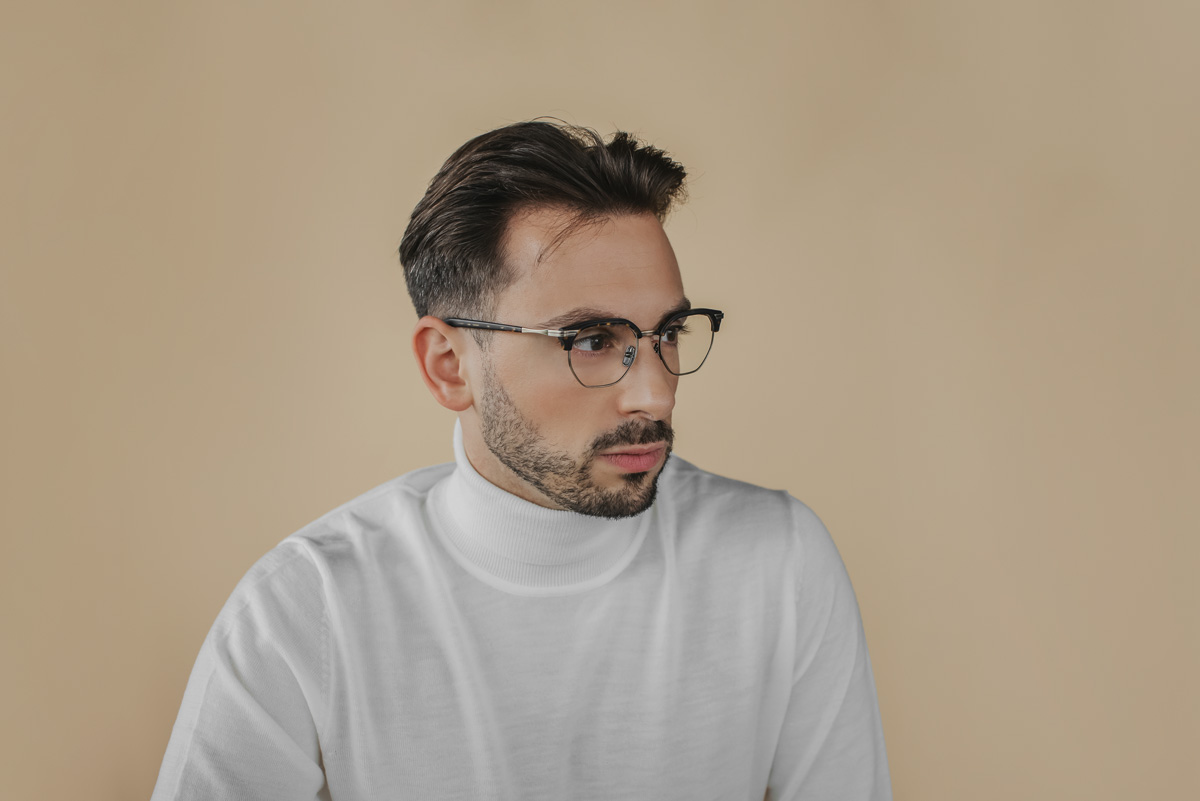 Glasses are one of the few accessories that are not only fashionable but also vitally important for people with need for correction. We wear the frames right in the middle of our faces and they are in constant contact with our skin. So it's not surprising that most glasses wearers don't want to compromise on quality, durability, or production when choosing their frames. But how do you even recognize high-quality frames? The following list of attributes will help you find out for yourself whether your frames are worth the money you paid for them.
Handmade
If they are stripped back to the basic essentials, glasses can be made easily using machinery. So why should you choose handmade glasses? Firstly, certain details can only be created by hand. A pair of glasses is an extremely delicate workpiece, which is why machines have difficulty with finer details. The only way to get a smooth polish that goes into every angle of an acetate frame and adds a perfect high gloss is by hand. Last but not least, machines are quite simply incapable of carrying out certain technical refinements. Ultimately, manual workmanship with loving attention to detail always pays off with lasting quality. Feel your glasses: Are all the corners and edges nicely rounded? Are the screws invisible and not perceptibly countersunk? Is the material evenly polished? These are often signs that the frames were handmade.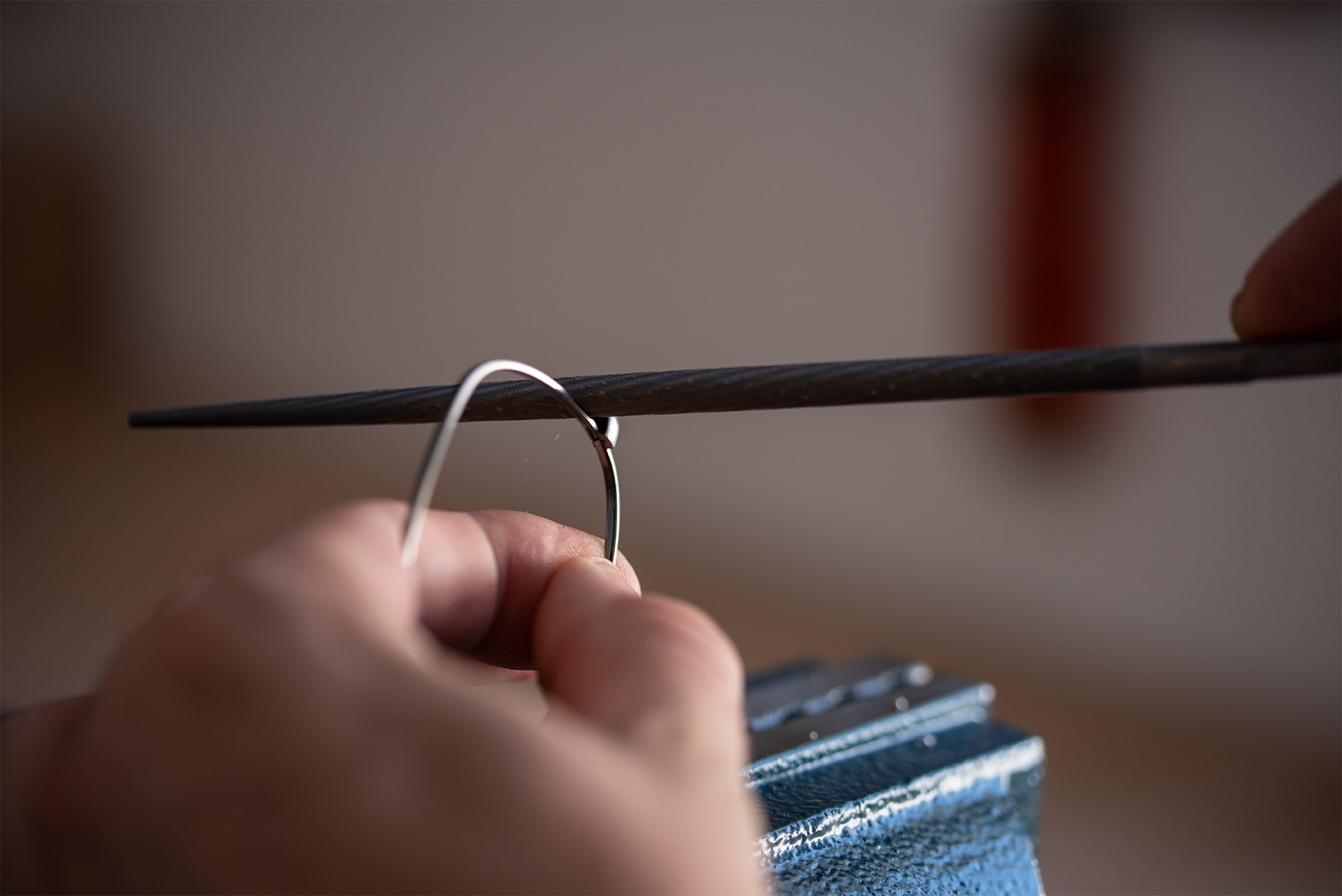 Production
Reputable manufacturers will gladly give you insights and information into their production processes. Are their frames mass-produced in questionable conditions? Or do they pay attention to good craftsmanship, fair payment, and a good working climate? Manufacturers who invest a lot of loving care in the creation of their glasses will be happy to tell you more. Regional production is on the rise. Moreover, eyewear manufacturers with their own production facilities can have a direct impact on staff qualifications, working conditions, and environmental measures. On the other hand, foreign production doesn't necessarily mean poorer quality. "Made in Japan," for example, has become a hallmark of quality for titanium frames, simply because Japan has immense expertise in this material.
Functional riveted hinges
The hinges join the centerpiece ("rims") of the glasses to the temples and ensure the temples can be folded. This puts the hinges under constant strain. Functional riveted hinges that are riveted through the acetate (or horn) are one guarantee that the folding mechanism will last. These require precision handcrafting. Some hinges are not riveted but only look as if they are. These hinges are heat sunk into the material. Two decorative dots are then applied to give them the appearance of riveted hinges. If you take a closer look, you can usually see for yourself whether the hinges of your glasses are made with real rivets: You can see the pins in the hinge itself, and also in the acetate (depending on the color). Ask your optician or the manufacturer if you aren't sure.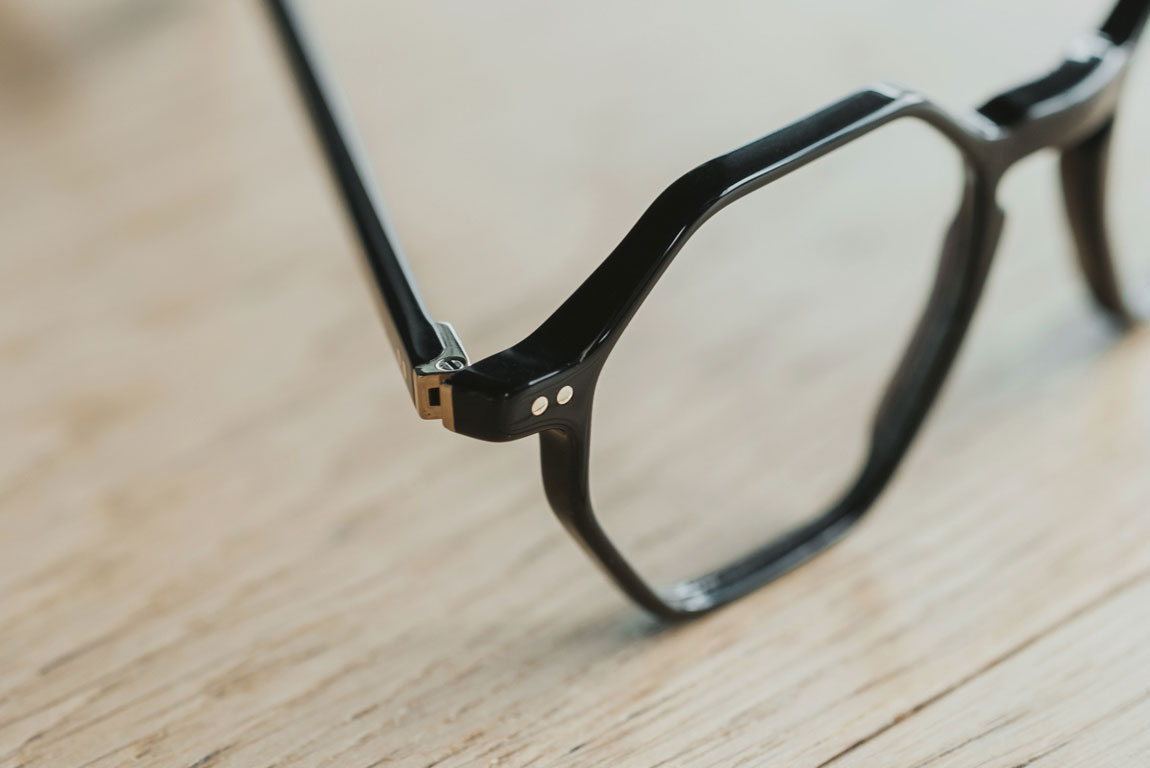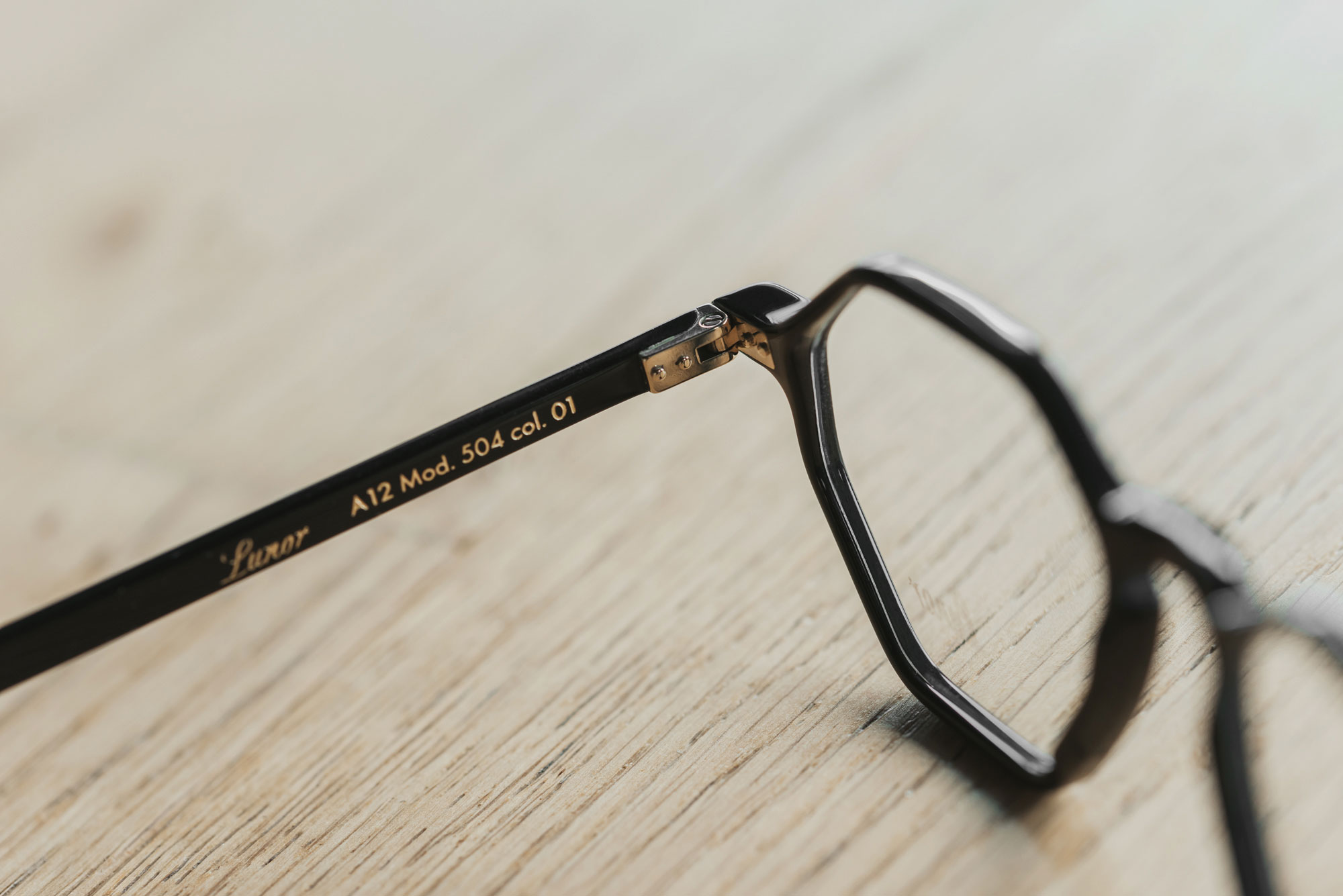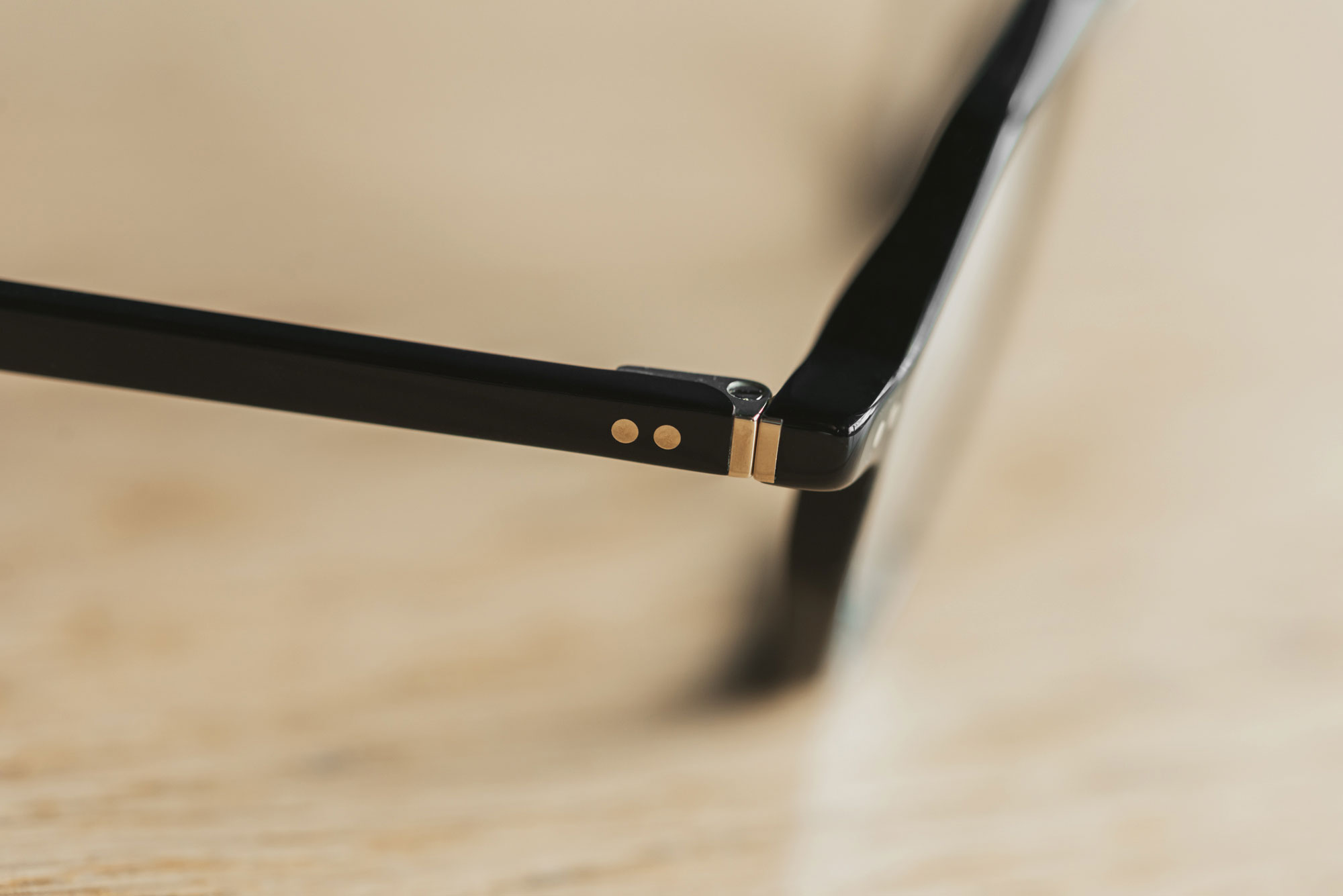 Material and electroplating
The right choice of material is vital when it comes to quality, durability, and wearability. Acetate has proven to be a versatile material for manufacturing eyewear. The advantage: High-quality acetate consists of up to 80% renewable raw materials such as cotton or wood.
When using metal, a lot depends on the exact material and its properties. Titanium is ultra-light, stable, and hypoallergenic. Not without reason is it used in the fields of medicine, aviation and space travel. Stainless steel is a good choice for robust frames that have to be more corrosion-resistant. Stainless steel is challenging to work with, which is why it is not often used – but the long-lasting result is definitely worth the effort.
However, the look and feel of metal frames succeeds or fails with the final electroplating. Allergy sufferers should make a point of asking for nickel-free electroplating. To some extent, you can also check the quality visually. Just take a closer look in bright light. The frames should have an even shine and no clouds (barely visible "spots"). Chips in the electroplating, i.e. spots where no color adheres to the material at all, are a sign of gross negligence during the production process. The protective varnish also says a lot about the quality of the frames: a good varnish will not make them feel "sticky," and there will not be any streaks or drips.
Hidden endpieces
In order to insert lenses into a metal frame, the rims have to be "opened." This means they have to be closed with fasteners. To make development and manufacturing processes more cost-effective, manufacturers often choose fasteners that leave a clearly visible endpiece on the frame. In contrast, integrating the endpiece into existing parts such as the side of the rim (as with the Lunor Monoblock, for example, which was developed in house) is much more complex. Full functionality is retained without impacting the glasses design, and the endpiece becomes an unobtrusive part of the frame as a whole. This requires greater expertise on the designer's part and additional time and effort during production. However, the glasses design clearly benefits.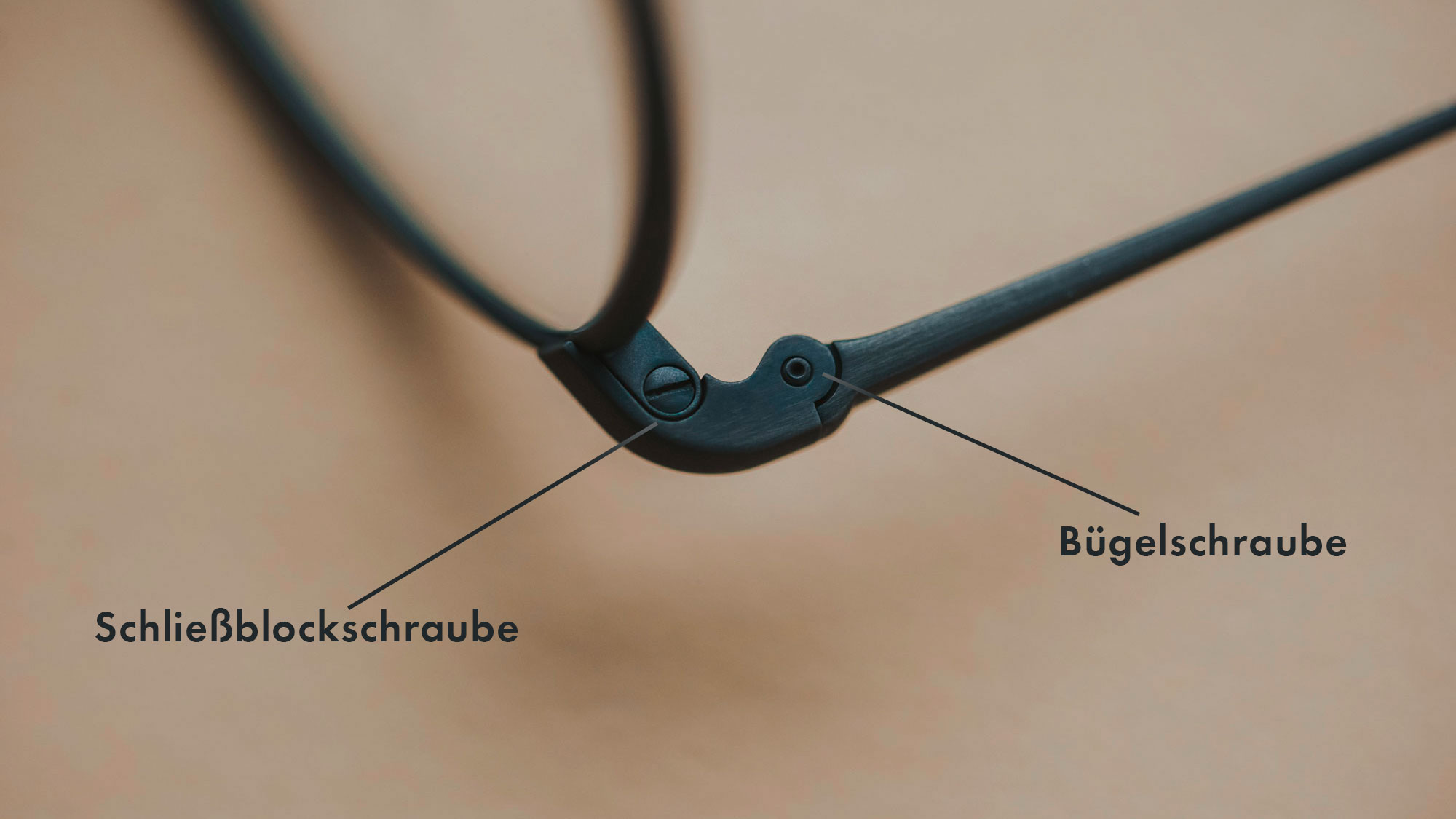 Sustainability and durability
Cheap eyewear is seldom made to last. Short-lived trends go out of fashion after just one season. Other frames soon fall apart because they were cheaply made. Besides being a nuisance, this kind of wear and tear is problematic in terms of sustainability. This means it pays to choose glass frames in a timeless design that will be visually appealing and wear well for many years to come. You can ask your optician about the efforts made by different manufacturers to ensure their production is sustainable – these days, there are many environmentally friendly solutions, from carbon-neutral companies to organic materials. The same applies to spare parts. Conscientious manufacturers keep spare parts on hand for many years, because repairs are more environmentally friendly besides saving you money.
The details
Last but not least, the quality of glasses frames also depends on the details. Take a close look at the temples, for example: Are they beautifully crafted right to the end? These details can include small millings at the end of an acetate temple, an intricate pearl eyelet, a wafer-thin acetate coating at the end of a metal temple, or temple ends that slope outward to ensure the glasses are comfortable to put on. Another detail that can say a lot about the quality of your frames are the nose pads. For example, are they made of titanium? If they are, they won't become discolored or cause problems for people with allergies. Not every manufacturer goes the extra mile to produce suitable pads that fit seamlessly into the overall design.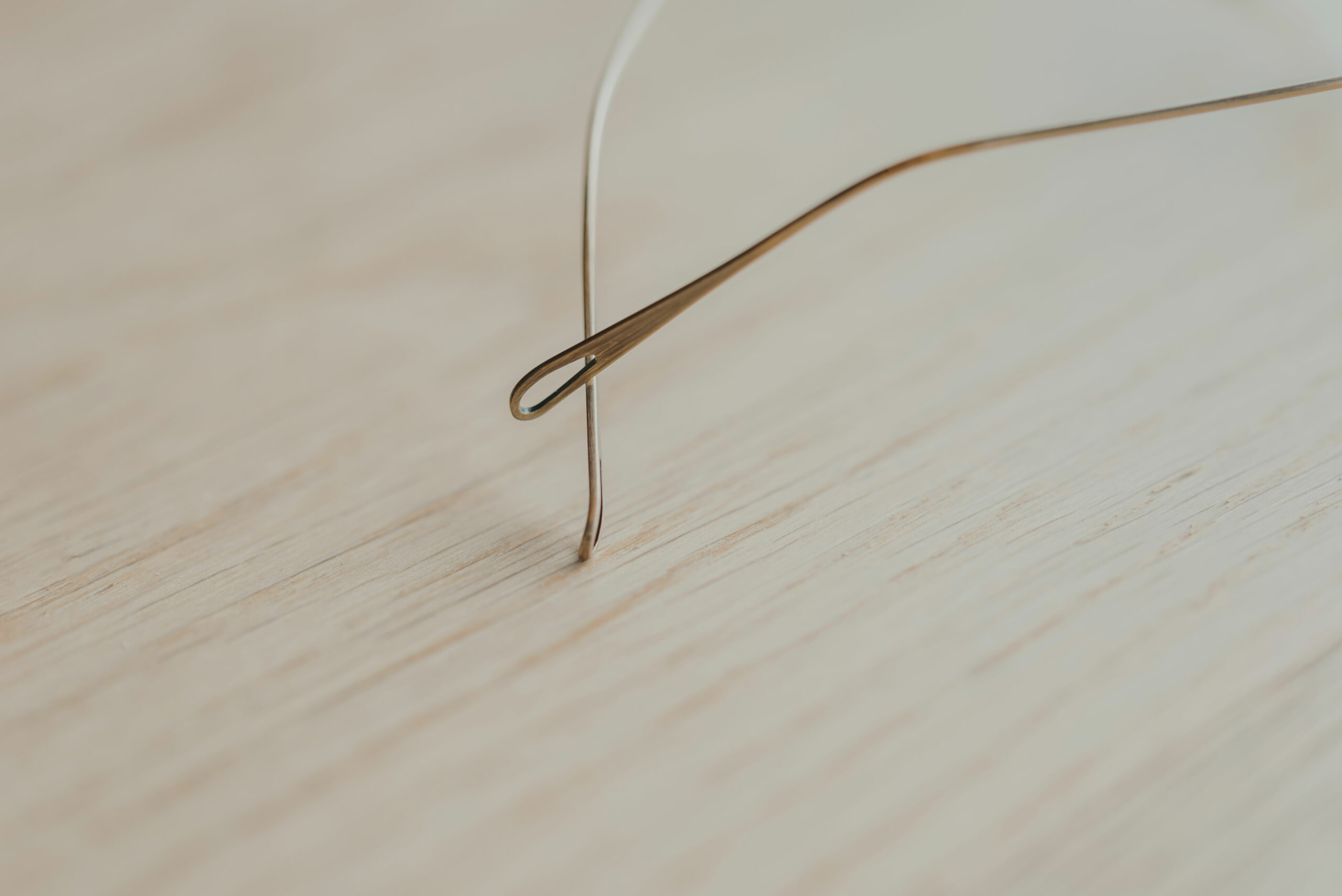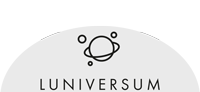 We at Lunor have all our glasses manufactured by family-run companies in the South of Germany. This guarantees the highest quality, traditional craftsmanship, and fair working conditions. The production facilities are optimally located in logistic terms, keeping our transport routes exceptionally short. We can trace every pair of glasses right back to its origins, the site where the raw material is produced. The high-quality acetate is manufactured in Italy. You will feel and enjoy wearing this quality for many years to come.
Share: