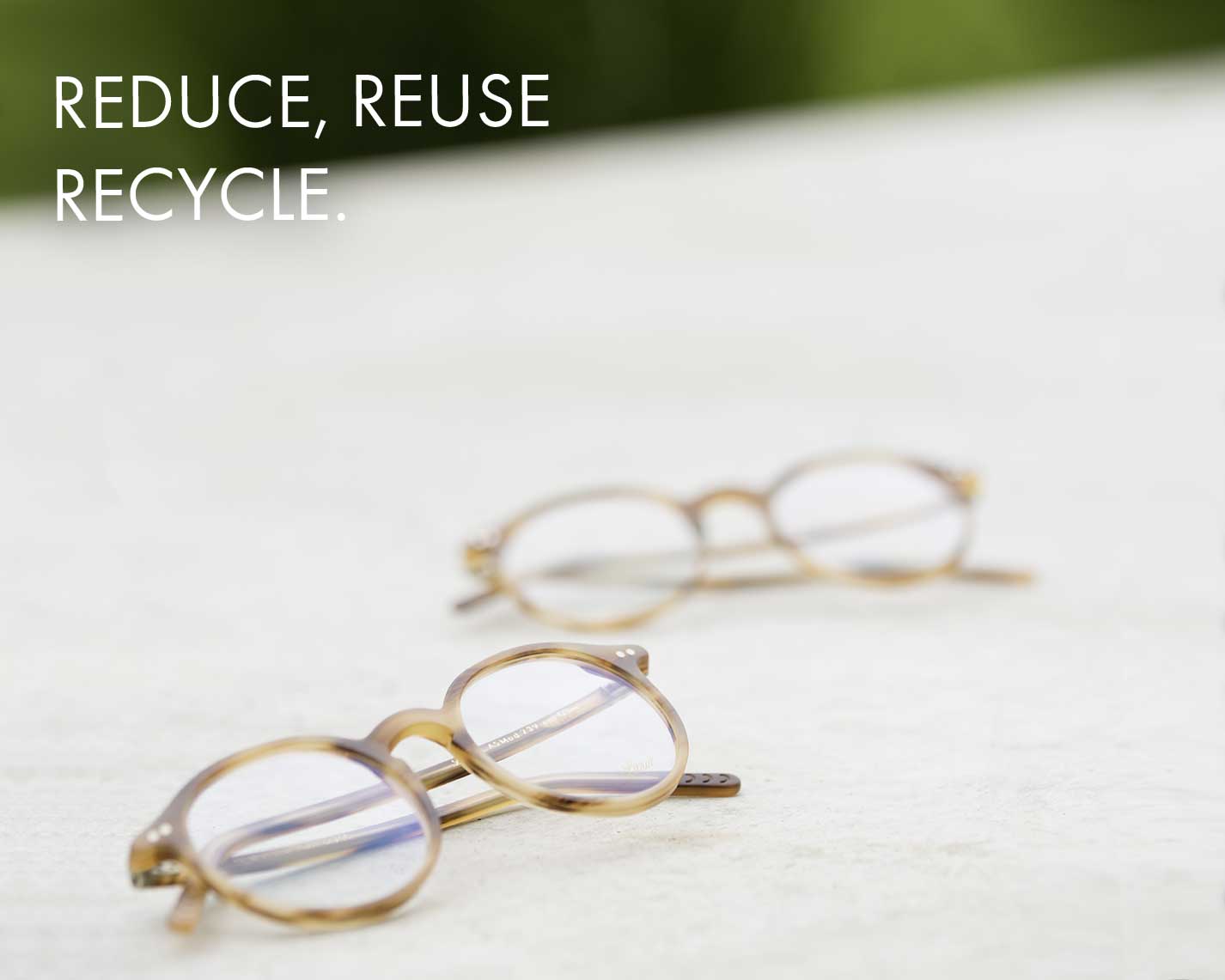 The first two parts of our Sustainability@Lunor series focused on our climate-neutral activities. But climate change is just one element that brings our planet into disarray. Our commitment to the environment is also evident in how we use our resources. In the third and final part, we will show you how we reduce waste.
Environmental protection is a process of constant analysis, research, and scrutiny—of breaking old habits and making improvements. We approach our waste reduction efforts the same way. One of the first steps was to switch to biodegradable packaging for our Lunor glasses-shaped fruit snacks. This alone saves between 40,000 and 50,000 plastic packages per year. This small step is followed by many others.
Our outgoing deliveries are nearly all packaged in recyclable boxes and secured with plastic-free packaging tape. How does that work, you ask? Much like a postage stamp, water is applied to a paper strip, affixing it to the package. This paper strip also uses eco ink. On top of that, we have replaced our regular delivery note jackets with paper jackets. Of course, we have also made improvements to the materials inside of these jackets by only using paper.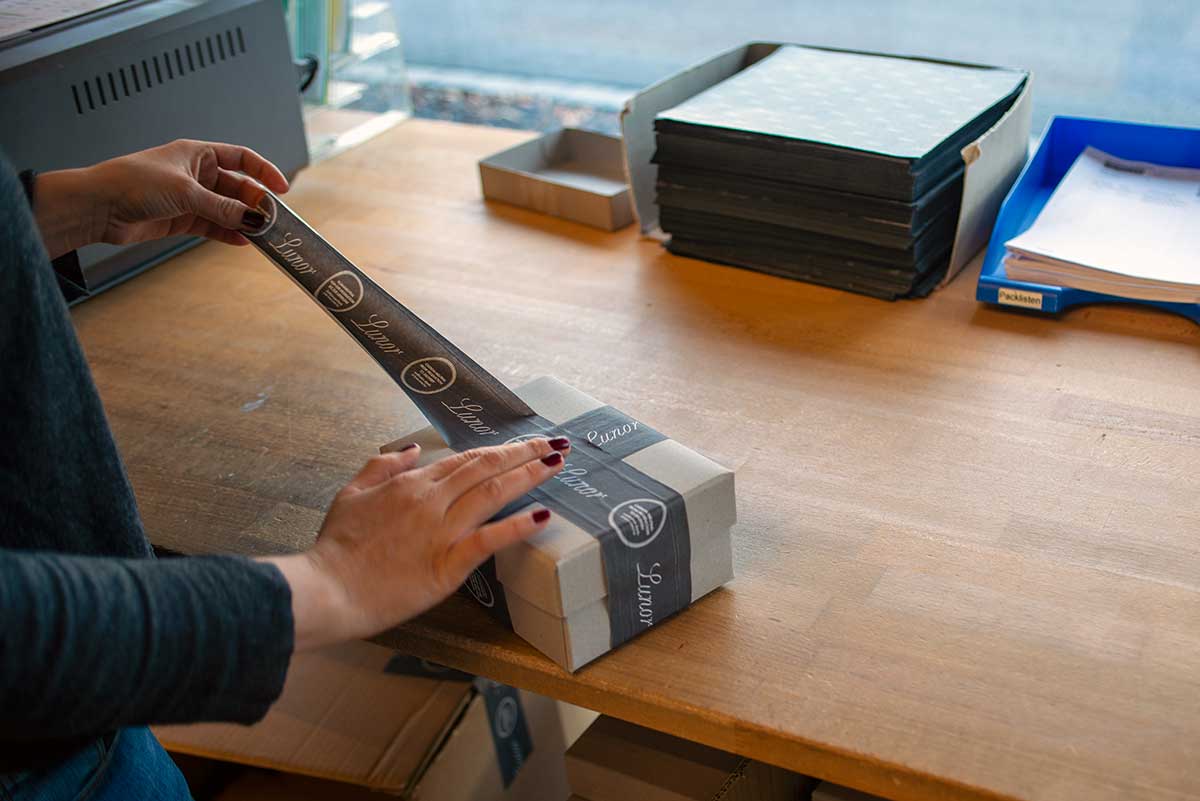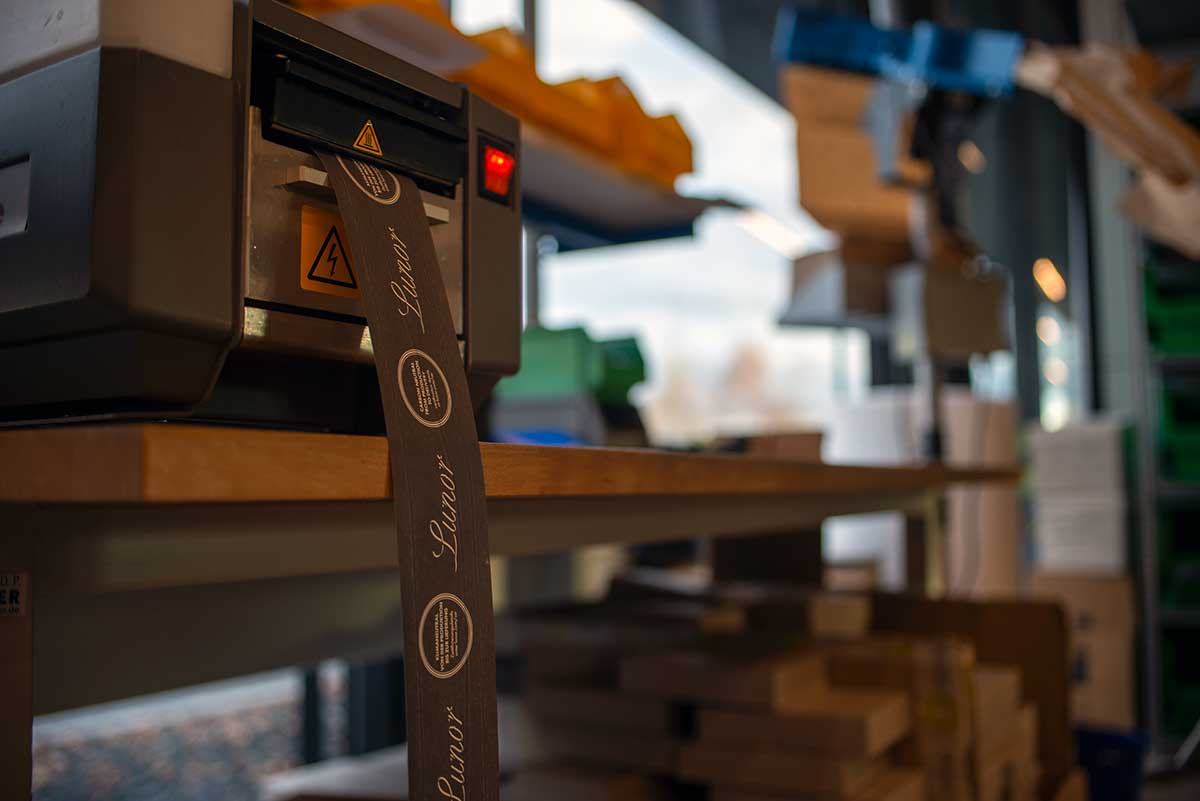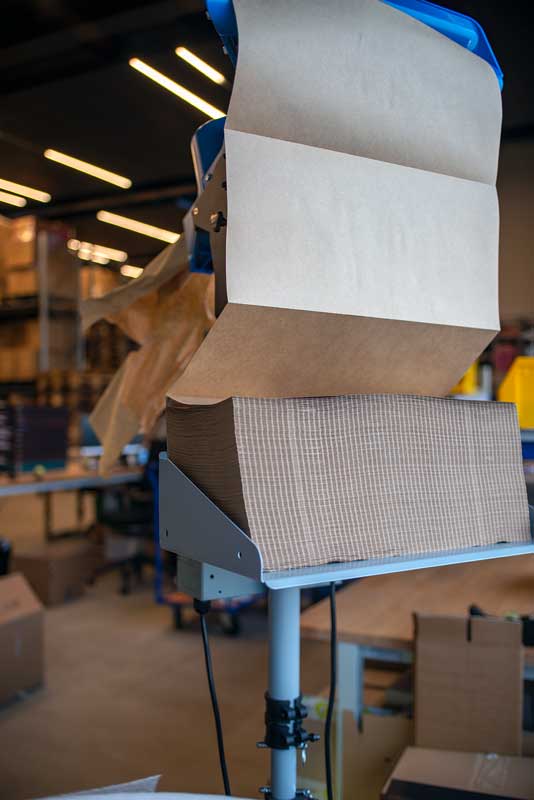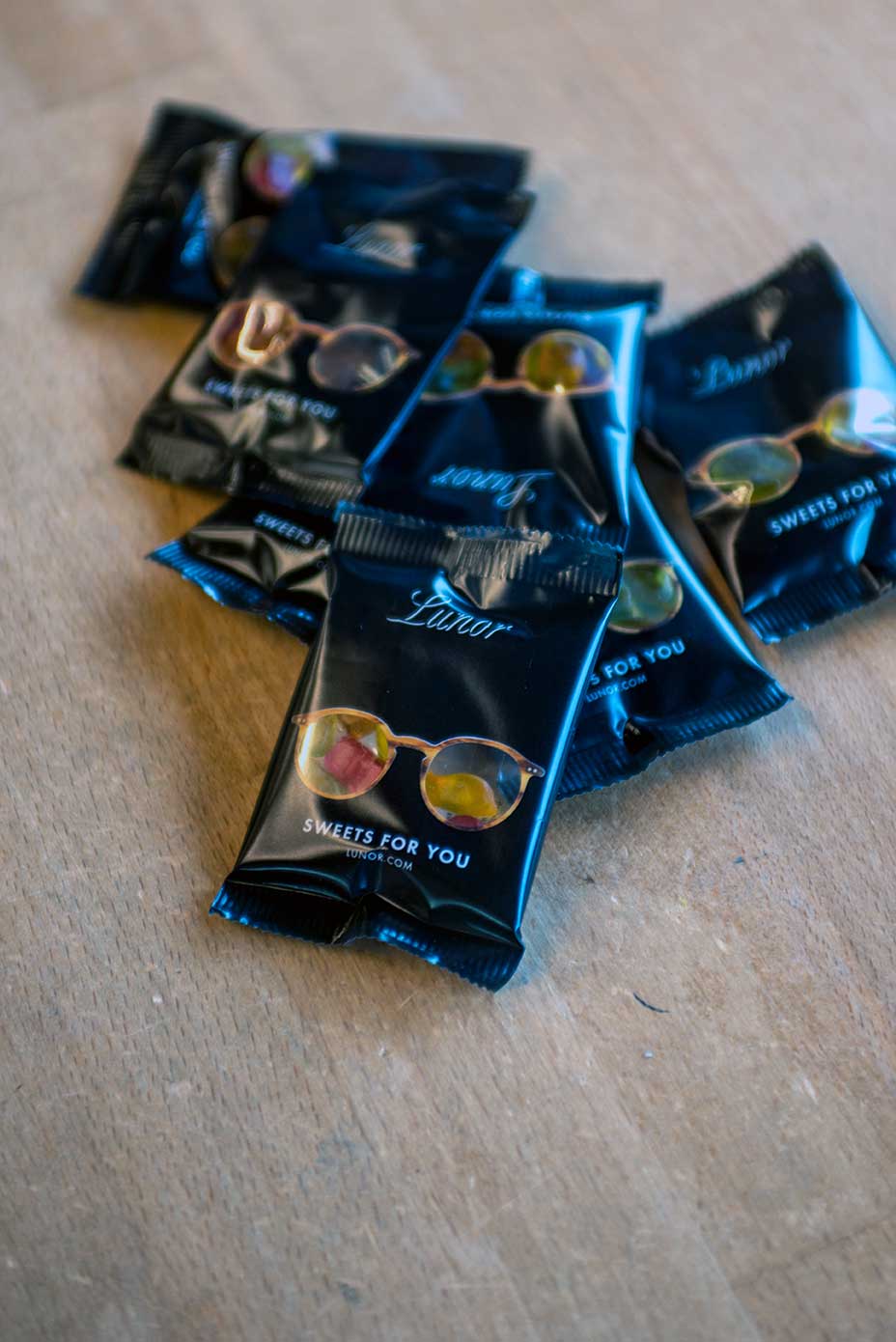 We are hard at work cutting down on unnecessary plastics and waste. Our team is always researching, evaluating patterns, and attending expos to find the best possible and most sustainable solutions. We are looking at other ways to improve as well, and the first test runs have yielded positive results. Step by step, we aim to become more sustainable. For example, our designer is currently developing paper packaging for cleaning cloths for glasses.
If we want to effect change, we all need to pitch in
And it's no coincidence that you enjoyed your champagne, cappuccino or water from glass and porcelain cups when visiting Lunor's stand at an expo. It's hard to fathom how much waste is reduced by doing away with disposable tableware. Plus, it tastes better this way. We are happy to put in the extra effort to transport and wash these cups.
Our employees have the opportunity to reduce waste to a minimum at the office as well. We have introduced a clean desk concept that complements our nearly paperless office; we only print what is absolutely necessary. In fact, you will only find two waste baskets in our entire office. In the cafeteria, we provide our employees with glass carafes, glasses and dishes. We also have dispensers for fizzy water and boiling water. Our employees appreciate not having to bring their own drinks (and thus plastic waste). They also receive their pay stubs digitally.
Our specialist retail and wholesale customers receive their invoices in digital form, too, unless they specifically request otherwise. This not only saves paper; it also means the invoices don't have to be delivered. We hope that our customers will continue to support us in our efforts and respond positively to these digital invoices. After all, one thing is clear: if we want to effect change, we all need to pitch in. Isolated, individual measures don't lead to effective solutions.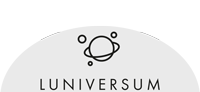 By wearing Lunor glasses, you too can make a contribution to environmental protection. And not just because they are climate-neutral and produced under fair working conditions. Each pair of Lunor glasses was developed according to the highest quality standards to accompany its wearer for years to come. Our timeless designs outlast short-lived trends. Your glasses are just another way you can lead a zero-waste lifestyle.
Share: