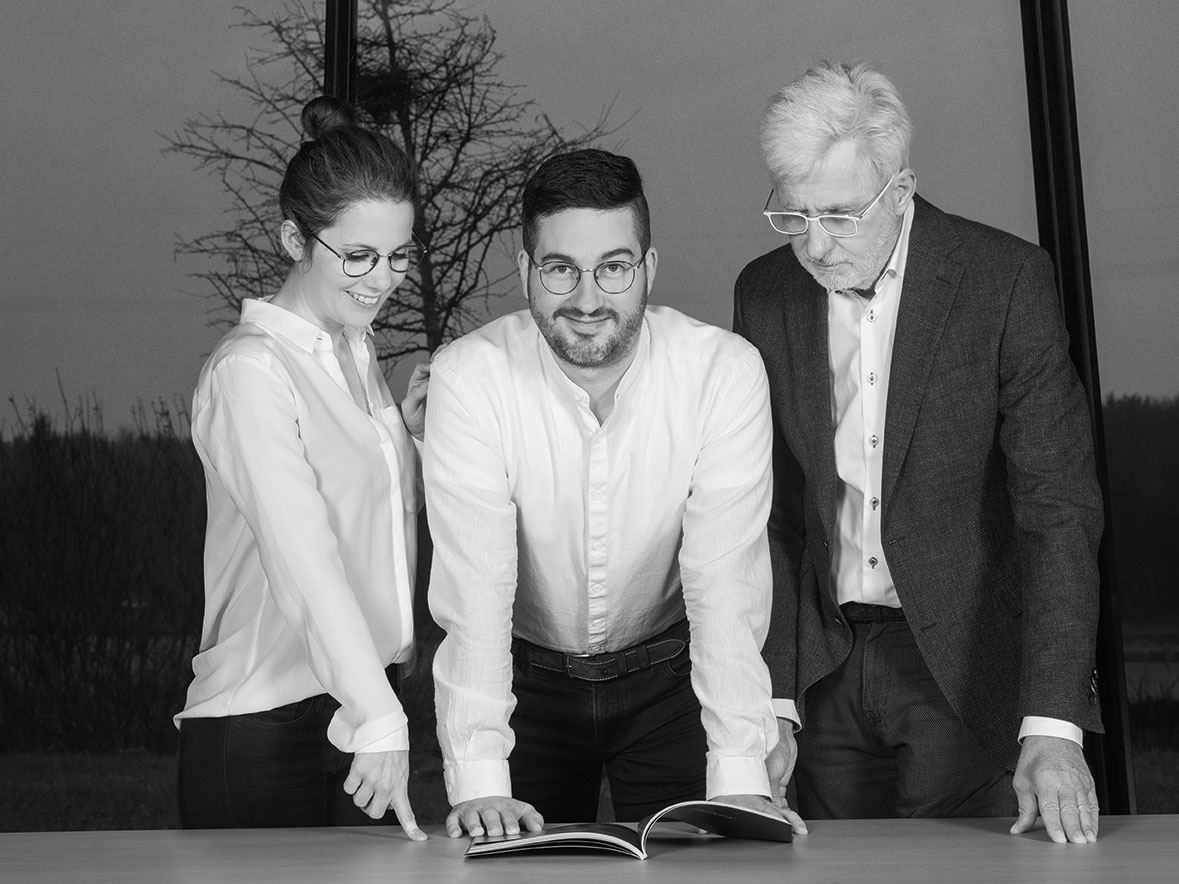 The corona crisis has the news, our everyday life, but also the economy in its grip. The situation is changing daily, and currently nobody can say what the future has in store. The corona crisis holds many challenges for Lunor, the eyewear manufacturer in the premium segment, as well – but it shows opportunities, too. The medium-sized family company with 25 employees internationally distributes handmade eyeglass frames. With a well-considered crisis management, the strength of the family-owned company can be shown in these times: Early on, working in home office could be made possible for a large part of the employees to protect the colleagues on site in logistics and quality management. A working digital infrastructure is a prerequisite.
Own manufacture as big advantage
Lunor manufactures all its glasses by hand; acetate and stainless-steel frames are produced in small factories in Germany, titanium frames in Japan. Lunor maintains long-standing business relations to its suppliers. Therefore, it is hugely important that these weather the crisis well. However, especially in times when being dependent on suppliers also involves some uncertainty, it is evident that particularly one decision has been a step in the right direction: The opening of an own manufacture. Since 2019, the first frames have also been manufactured in the subsidiary LUMAG (Lunor Manufaktur Gesellschaft) not far from the company headquarters in the Northern Black Forest. The motto of Lunor has always been to produce in comparatively small series with highest quality standards and as locally as possible. The decision to not outsource the production again runs contrary to the general trend of globalization and outsourcing but turns out to be an additional protection in periods of crisis – and corresponds to the philosophy of Lunor to work as regionally as possible.
CEO Michael Fux welcomes the measures of the politicians: "Short time, tax deferrals, and redemption suspensions as well as straightforward borrowing are extremely helpful for medium-sized businesses now – if they arrive soon enough." Fux also imagines that both companies and employees that have to expect a reduction in salary might need support in rent payments. "In addition, it is important to ensure that those people that still have to get to work arrive there without too much complications despite the restrictions." Nonetheless, Michael Fux hopes that the restrictions decided will not continue for too long because it was difficult to say how long companies affected might get through such a situation.
"We continue to be there for our partners to support them!"
Fux adds: "After a crisis, people, companies and the politicians have to be judged by how the acted in the crisis. On the other hand, then will be the time to learn the lessons from the crisis and implement them. I think it is a good idea to press ahead with digitization after that. It must be made easier for everyone, but particularly small businesses, to find mobile solutions, and to make working from home possible. To realize that, however, we have to rely on the appropriate infrastructure."
A this point in time, Lunor can continue its business activities, even though the order position has almost come to a standstill. Michael Fux has reacted to this with reduced business hours. Many opticians also restrict their activities to emergency operation to protect themselves and their customers from infection. Nevertheless, Michael Fux looks ahead to the coming months with confidence: "We continue to be there for our partners to support them. Each crisis will be over sometime; and then, we want to get started again together!"
Share: